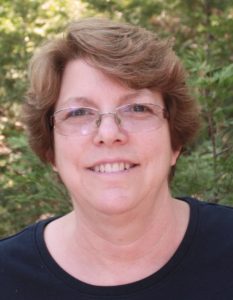 Fiber artist Lorell Maldoon creates one of a kind hand painted silk scarves, textured nuno-felted scarves, 3-D felted pieces, ribbon accented cards and flowers made from fabric and ribbon.
Lorell loves color. She uses the vibrant colors of silk dyes to paint on luxurious silk fabrics. Lorell uses the many colors of wool fiber and yarns, in addition to other fibers like silk, fabric and bamboo, to create unique felted objects.
The uniqueness of a silk painted object can depend on the amount of dye, humidity, temperature and texturing techniques like salts, water and alcohol.
Felted objects depend on water, soap and agitation to mingle the wool fibers together. Nuno felting is a merge of wool and fabric.
Lorell has always loved crafts starting as a young girl learning from her grandma how to do cross-stitch on pillowcases. She has done leatherwork, embroidery, latch hook rugs, counted cross-stitch and jewelry to name a few.
See more of Lorell's work on Etsy at: www.LorellMaldoon.etsy.com
Contact Lorell at:
530-477-8401
cell 310-918-1551
Lorell Maldoon@gmail.com